The Texas legislature is advancing one of the most extreme abortion bans in the country. HB 1515 would ban abortion before most people know they're pregnant, and allow "any person" to enforce Texas abortion restrictions by abusing our civil court system and allowing frivolous lawsuits. 
HB 1515 is written so broadly that it would even allow a rapist to sue their victim's doctor. 
Anyone who helps a patient access abortion care could face civil liability. That includes doctors, nurses, and clinic staff; a mother who drives her daughter to an appointment; domestic violence counselors, and sexual assault nurse examiners.  
Texans deserve better than politically motivated attacks on abortion. Take action now to fight back: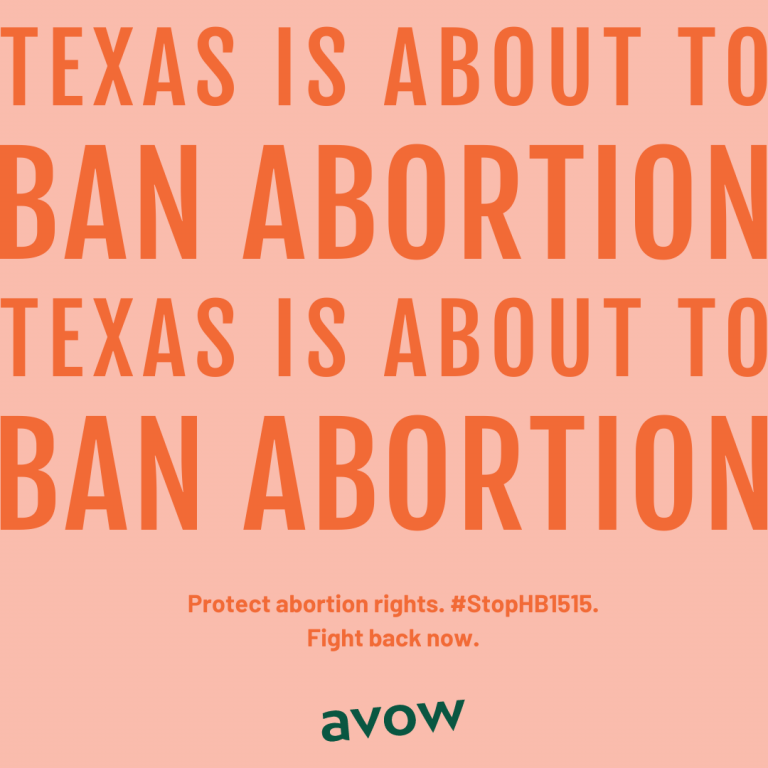 You are the answer to extremist lawmakers who are trying to ban all abortion care in Texas. There are plenty of anti-abortion extremists, but there are way more pro-choice Texans like you.
Chip in to hold lawmakers accountable for their votes to restrict access to abortion, activate pro-choice Texans around the state to lobby for abortion care, and ensure that more abortion access champions are elected to the legislature.
If you've saved your payment information with ActBlue Express, your donation will go through immediately: