Big news: NARAL Pro-Choice Texas is now Avow.
To avow means to declare openly, bluntly, and without shame. Now more than ever, our state needs bold and unapologetic advocacy for abortion rights.
As an independent, Texas-based organization, Avow will continue our work at the state and local level — where the decisions that most impact Texans are happening. Together, we can build a Texas where every person is trusted, thriving, and free to pursue the life they want.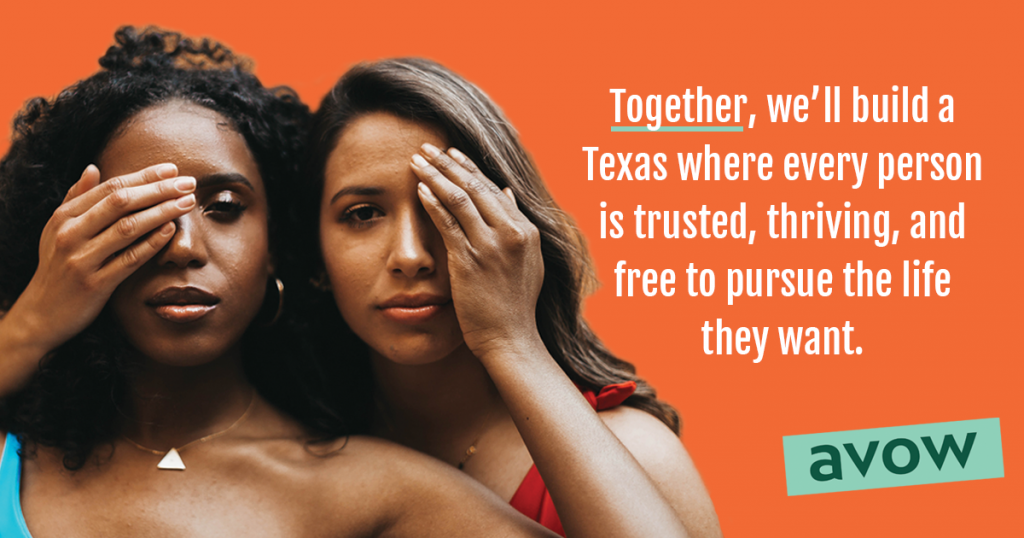 What happens in Texas, doesn't stay in Texas, especially when it comes to abortion rights and access to care. When we fight and win here, the impact is huge. Our victories are crucial to the abortion rights movement, and the larger fight for justice and equity across the nation.
We are proud to proclaim that everybody has a place in this movement, especially those who've been historically marginalized: transgender and nonbinary folks, people of color, young people, and people who have abortions.
So what are you waiting for? Join us and avow your commitment to unrestricted abortion access for Texans!